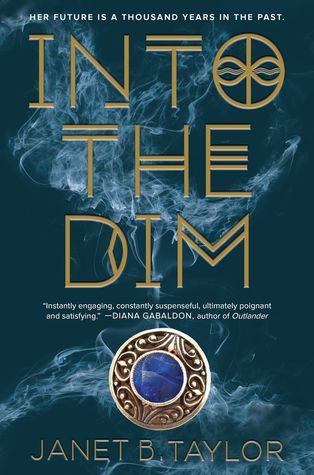 About
When fragile, sixteen-year-old Hope Walton loses her mom to an earthquake overseas, her secluded world crumbles. Agreeing to spend the summer in Scotland, Hope discovers that her mother was more than a brilliant academic, but also a member of a secret society of time travelers. Trapped in the twelfth century in the age of Eleanor of Aquitaine, Hope has seventy-two hours to rescue her mother and get back to their own time. Along the way, her path collides with that of a mysterious boy who could be vital to her mission . . . or the key to Hope's undoing. Addictive, romantic, and rich with historical detail, Into the Dimis an Outlander for teens.
Review
This book almost got me a heart attack by the emotions of this book.
Characters:
Well written, I LOVE this characters. There are no exceptions, not even with the villain.
Story:
You didn't expect what is going happen. Also the story is a fast pace one, that when you are processing of something that happened, something else happens... It leaves you with wondering about what is going to happen and how are they going to react .
Setting: Scotland, 2015 and London, 1154.
Narrative: First Person, POV of Hope.
Ending: ADORABLE and a very happy one.

Conclusion: Do you want a fast pace time traveling book? Or do you want a book that will keep you hooked from the first page? Well this your book. You won't regret it.